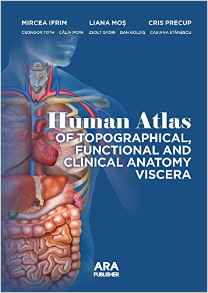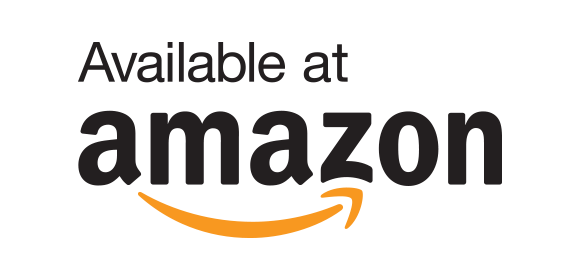 Part of the
ARA Publisher
series:
Human Atlas of Topographical, Functional and Clinical Anatomy Viscera
Editions:
Hardcover

-

First Edition
Authors: Mircea Ifrim, Liana Mos, Cris Precup
Language: English
ISBN-13: 978-1935924203
Product Dimensions: 8.3 x 0.7 x 11.7 inches
The monography entitled "Human Atlas of Topographical, Functional and Clinical Anatomy Viscera" developed by a prestigious collective coordinated by Acad. Prof. PhD. M.D. Mircea Ifrim, is an absolute editorial novelty. The approach of numerous aspects of the complexity of "the human phenomenon," which is the object of anthropology, is original through multiple aspects, out of which we mention the metapsychological one, and at the same time, a reality that defines the constitutional typology in which we find multiple unknown data. At the same time, it is a reality which defines the constitutional typology. This monography contains fundamental elements, many resulting from both practical experience and author's own research. The coordinator of this monography is Acad. Prof. PhD. M.D. Mircea Ifrim, a medical doctor, a Univ. Prof. M.D Ist degree Scientific Researcher, General Secretary of the Romanian Medical Science Academy, Deputy General Manager of the Institute of Life Sciences of the "Vasile Goldis" Western University in Arad, a doctor in Philosophy of "Albert Schweitzer" International Academy of Medicine. Acad. Mircea Ifrim has climbed up on the medical hierarchical ladder, from a doctor in a regional practice to university professor and academician by hard work and international recognition of his professional achievements. He was awarded numerous honors and appointments such as General Inspector, Adviser to the Minister of Education, Governmental Adviser, State Secretary for UNESCO, Chairman of the Health Committee of the Romanian Parliament, etc. He has received the "Victor Babes" award from the Romanian Academy, the International Order of Merit IBC Cambridge, and the National Order "Steaua Romaniei" (2014) "In a sign of high recognition and appreciation for the prestigious and fruitful activity in the service of development of medical sciences, asserting Romanian research internationally" etc. Acad. Mircea Ifrim is a member of numerous organizations and international academic institutions and he is Doctor Honoris Causa of the Medical School of Beijing, Sao Polo, Taipei, Asia University, Tai-Tsung etc. His activity has been internationally recognized in different publications as follows: World Who's Who Hall of Fame (I.B.J. Cambridge England CB23QP 1999); The First Five Hundred at the new millennium (Redwood Books, Kermit Way BA14BPN England 2000); Asia/Pacific Who's Who (2009 Rifacimento International New Delhi); The Preeminent 500 (Bibliotheque Word Wide U.S.A. 2011); Encyclopedia Intelligentia. A Compendium of Great Thinkers and Bright Minds of the 21st Century, Bibliotheque World Wide U.S.A. 2015; Degree of Excellence, awarded by the Ministry of Health for meritorious activity carried out within Academy of Medical Sciences (2015). We mentioned only a few essential contribution that Acad. Prof. PhD. M.D. Mircea Ifrim had in the development of the Medical Science Academy through the elaboration of the 264/2004 Law. He acted as a vital component in making this institution functional once again, an institution that is among the first in the world of its kind, founded by the prestigious, world renowned scientist Acad. Prof. PhD. M.D. Daniel Denielopolu.
Published:
Jun 30, 2016
Genres: